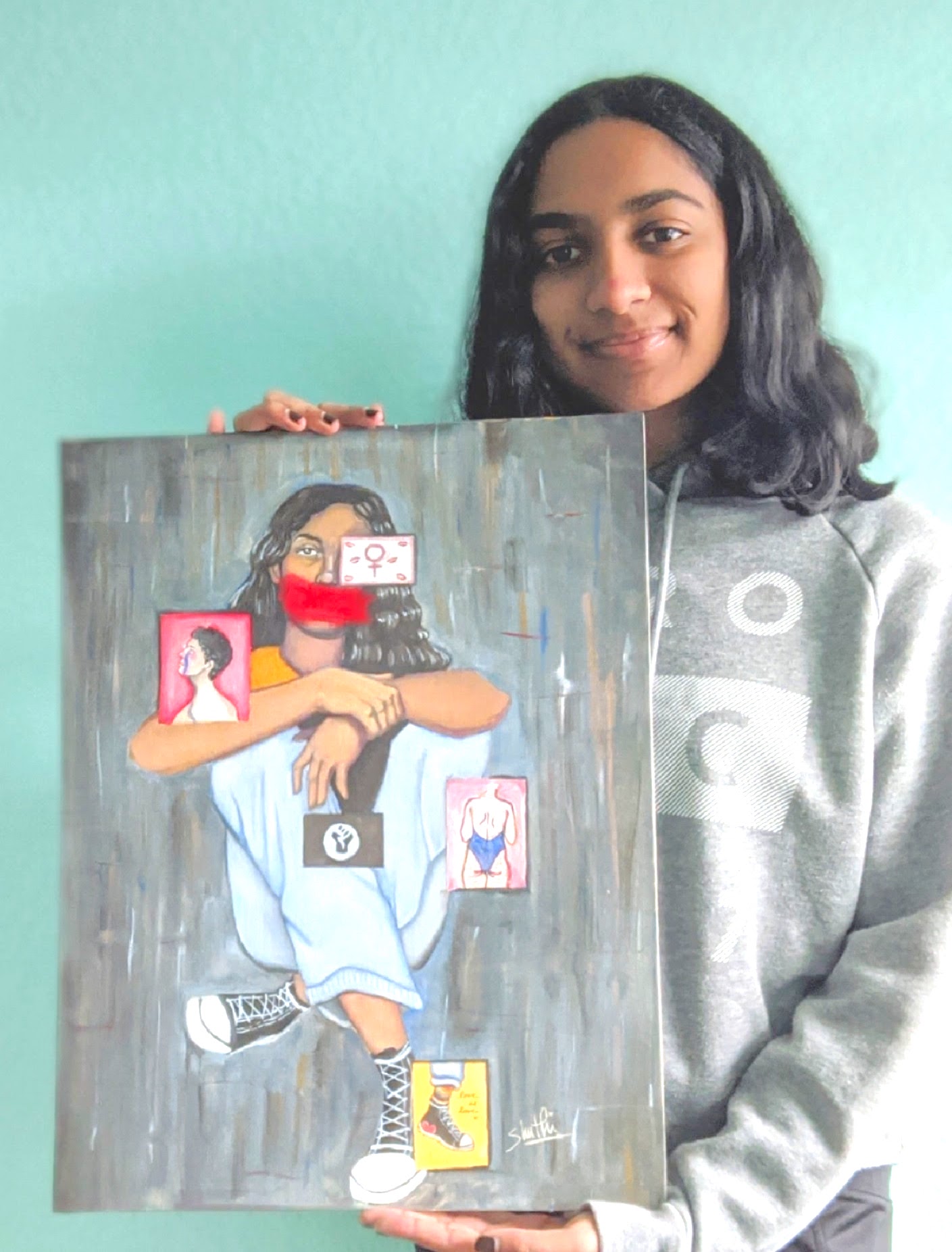 Shruthi participated in the Annual PTA Reflections Art Competition and successfully moved forward from her local school district onto the State level.
We are enthusiastically hoping for her to reach the National level, but regardless of the outcome, we are absolutely impressed and honored to have her attend our art studio and be recognized for the distance that she has already achieved.
Her painting is titled "I Matter Because I Can Speak Without Words."
"This piece describes all of the things I support: women's rights, body positivity, black lives matter, the lgbtqia community, giving boys safety in a society where they dont need to be masculine all the time. The line over mouth represents how I express all of these through my art, and spread my message without actual words. I used to be afraid to have my opinion out for others to hear, but now, doing art gives me a voice to share my thoughts and feelings. It portrays how I'm no longer hesitant to share my voice with the world." – Shruthi
It's incredible what can be achieved when armed with artistic talent and with a silenced voice.
You can view her work and the other art contestants at the Virtual Gallery located at: